Western Diagnostic Imaging Systems
Providing services to the medical community for over 20 years!
Infimed Products & Technology

Infimed is an industry leader in providing affordable Digital Radiography (DR) systems to medical facilities around the world.
InfiMed is a leading OEM company – an original equipment manufacturer, ODM and original design manufacturer. InfiMed has conceptualized, designed, tested, and manufactured digital x-ray, image processing, and sensor equipment for leading industry providers for more than a quarter-century.
Please call for more information on the Infimed product line. 1-888-433-XRAY
Digital Radiography Systems & Technology
CMT is an emerging industry leader in providing affordable Digital Radiography (DR) systems to medical facilities around the world.
CMT SmartRAD technology coupled with our own SmartSpace technology replaces conventional film based X-ray and provides a cost effective alternative to inefficient cassette based Computed Radiography (CR) systems still commonly found in many medical facilities.
CMT provides the industry's highest resolution radiographic images in the digital format needed for modern Electronic Medical Records networks, without the use of film, chemistry, cassettes or expensive imaging plates.
Please call for more information on the CMT product line. 951-582-9698
___________________________________________________________________________________________________
___________________________________________________________________________________________________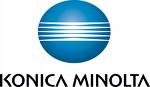 The REGIUS Nano CR is a high performance single bay CR system that can process up to 76 plates an hour (14" x 17") for fast patient turnaround time and improved workflow. Its touch screen control station provides intuitive software tools for generating superior image quality with a few easy steps. This compact, single bay reader is designed with dependable, high quality components to ensure system reliability. Nano CR will satisfy a broad range of needs from those of a large hospital facility or imaging center, to that of a stand-alone clinic or surgery center. Whether it is networked with another Nano CR, an Xpress CR, or the REGIUS DR system, Nano CR delivers speed, workflow, and redundancy.



Linear Motor Technology… for a smooth plate transport mechanism
Hybrid Processing… a patented Konica Minolta innovation that divides an image into multiple frequency bands ultimately producing a more natural looking image with less noise and artifacts.
Two Resolutions… in addition to the standard resolution, Nano CR is capable of a high resolution of 87.5 Ám which provides diagnostic quality images where recognition of subtle pathological changes is essential, such as special extremity and pediatric applications.
Any Reader Any Time… images are always displayed on the control station where the plate is registered. This maximizes turnaround times.
Nano CR… provides flexible configuration options. It's capable of networking with additional units in order to meet your specific workflow needs, as well as provide optimal support for true redundancy.
___________________________________________________________________________________________________
GE RFX Package
Remanufactured RFX Suite with New X-ray Generator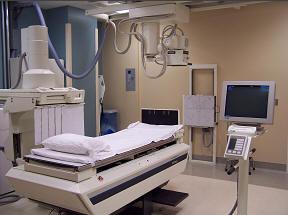 Western Diagnostic's remanufactured GE RFX systems begin with a complete tear-down. All mechanical and electronic systems are then functionally and cosmetically inspected, evaluated and remanufactured to exacting standards. After a detailed three-step paint process, each system is pre-staged for operational compatibility and calibration to OEM specifications.
Bundled with a NEW high frequency X-ray generator from CPI and an array of powerful imaging options, this versatile suite offers excellent imaging at an affordable price.
---
Features
Table Features
Quiet angulation drive with soft start and stop feature.
Tabletop longitudinal drive interlocked with angulation drive to prevent collision with floor and ceiling.
Tabletop and footrest extend downward toward floor with table vertical.
Range of Motion
73.5" (187 cm) fluoroscopic beam center-to-floor dimensions when table is vertical for cervical esophagus coverage on 6' 8" (2.0 m) tall patients.
11" (28 cm) transverse fluoroscopic carriage travel.
20" (50 cm) maximum caliper opening between bottom of spotfilmer or pedestal and tabletop. 19" (48 cm) maximum with 4-way flat top.
Structural plastic front and end panels shaped to eliminate sharp edges and barium traps while resisting strains, dents and corrosion.
Undertable X-ray tube equipped with a forced oil/ air heat exchanger for improved cooling.
Convenient Operator Features
All table controls needed by technologist are located conveniently on table.
Interlocked patient step eliminates need for accessory foot stool.
Patient hand grips may be quickly attached at any point on front or rear of tabletop.
Myelographic Stop
When automatic stop at horizontal is defeated for myelography and other needle intensive procedures, the compression cone drive is disabled.
Efficient Bucky Design
Entrance type, three field Quantamat lonization Bucky Detector designed for minimum object film distance.
Grid lines virtually invisible at 8 msec with 103-line grid.
RFX 88 Spotfilm Device
Accepts 9.5" x 9.5" (24 x 24 cm) cassette sizes for operating simplicity and rapid access from fluoro mode.
Effort sensing, longitudinal power assist control in positioning handle.
1-on-1, 2-on-1 longitudinal, 2-on-1 transverse, and 4-on-1 formats.
Spotfilm access time from fluoro mode is approximately 0.75 seconds.
Rapid-sequence spotfilms are accomplished with approximately 0.5 seconds between exposures.
Table Bucky "center-finder" feature.
Included Packaged Components
Remanufactured GE RFX table and GE RFX 88 Spotfilm Device
New CPI high-frequency generator.
Remanufactured GE XT Suspension and GE Sentry III X-ray Collimator.
9", 6",4.5" I.I. (12",14",16" available)
Optional digital imaging package.