The PowerServer PACS 4.2 provides the most complete solution for all your imaging needs. As part of RamSoft's commitment to you, your facility and patients, we continuously update our software to take advantage of the latest in security, imaging, and network technologies. This ensures that your facility stays compliant with all regulations and your information is kept safe and confidential at all times.
Spine Labeling: <![if !vml]>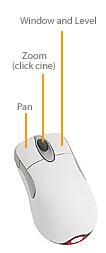 <![endif]>
The new spine labeling tools allows you to label all vertebrae and disks with just a few simple clicks (Click here for a demo).
Dynamic Zoom:
The dynamic zoom tool give you access to the commonly used pan, zoom, cine, window and level tools at the touch of a button. No more clicking on the toolbar; its all on the mouse (Click here for a demo).
<![if !vml]>
<![endif]>Professional Dictation Module:
This all new web-based dictation module is quicker, easier to use, and conforms to the way a transcriptionist works. No more need for those expensive third party transcription applications (Click here for a demo).
Supports:
Philips Speech Mic
Philips Transcription Kit
RamSoft XKeys
RamSoft Foot pedals
New Measurement Tools:
Both the Plumb Line (Click here for a demo) and the Cobb Angle (Click here for a demo) measurement tools increase diagnostic accuracy and help reduce exam turnaround times.
Improved Sharpness tools:
The Sharpness (Click here for a demo) and Unsharp Mask (Click here for a demo) tools have been improved to provide better performance and increase reading accuracy.
Improved Workflow Engine:
PowerServer's new and improved workflow engine can drive your entire facility and increase efficiency to never seen before levels.
<![if !vml]>
<![endif]>Imaging Pipeline:
PowerServer's imaging pipeline has been reworked to incorporate the latest graphics technology design principles. The result is an increased in image manipulation performance and response with respect to all tools.
Advanced plane linking:
Plane linking has been expanded to automatically link studies based on a large set of criteria. This eliminates the time consuming task of manually linking studies.
<![if !vml]>
<![endif]>New Native Orex CR support:
PowerServer now supports the Kodak Orex CR through its unified acquisition interface.
Extended Digitizer support:
Digitizer support has been expanded to support the Radlink digitizer.
Adaptive Transfer:
This new mechanism increases the performance of loading and saving images from clients to the server. By adapting to the bandwidth of the network you are working on, our software makes sure you are getting optimal performance at all times.
Distributed Caching:
RamSoft's PowerCache technology has been reworked to increase performance and stability when used on high volume networks. By deploying this technology, your network will load balance traffic to reduce server bandwidth strain.
<![if !vml]>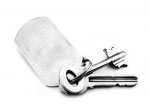 <![endif]>User Roles: User roles have been greatly refined to improve accessibility and allow for more flexible control of your system.
Audit Trails: The audit trail mechanism has been extended to track more and use less server resources.
Other: General DB and maintenance security improvements.